Regular price
Sale price
£50.00 GBP
Unit price
per
Sale
Sold out
Right at the start of the day is the most effective way to reset your internal clock and the daily cycle of hormones, metabolism and sleep. The Bodyclock Spark 100 from Lumie is a Class 1 graded medical device that will introduce you to the benefits of sleeping and waking with light, so that you can experience a more regular sleep and wake pattern.
Wake up bright
Bodyclock Spark 100 gently starts to brighten 30 minutes before your alarm time, waking you naturally as it reaches full brightness. Set you preferred final light intensity and wake up to a warm glow or a bright, sunny room. An alarm and tap-control snooze add reassurance. Waking up with gradual light has been proven to boost mood, productivity and energy levels, so that you feel brighter and ready for the day ahead.
Unwind and drift off naturally
Wind down gradually with the sunset feature that lasts 30 minutes. Fading light is a signal for the body to produce melatonin ready for sleep, so the sunset makes you naturally drowsy. Realistic lighting fades through pink, orange, red then turns off or stays at a soft glow if you set the nightlight feature.
Combat Seasonal Affective Disorder
This product is recommended for SAD and winter blues sufferers as it helps to regulate your sleep and wake cycles and is a great complement to bright light therapy.
Key features include:

Adjustable sunrise light intensitySOMERSET HOUSE SHOP
Light-sensitive auto-dimming display
Nightlight
Digital clock with alarm and tap-control snooze
Quiet Mark
Plus, with the Quiet Mark stamp of approval, this appliance will work discreetly without disrupting the tranquillity of your home.
Size: H16 x W19 x D12cm
Cable length: 1.8m
Tap-control snooze : gives you another 5 minutes
Alarm beep : optional
Share
View full details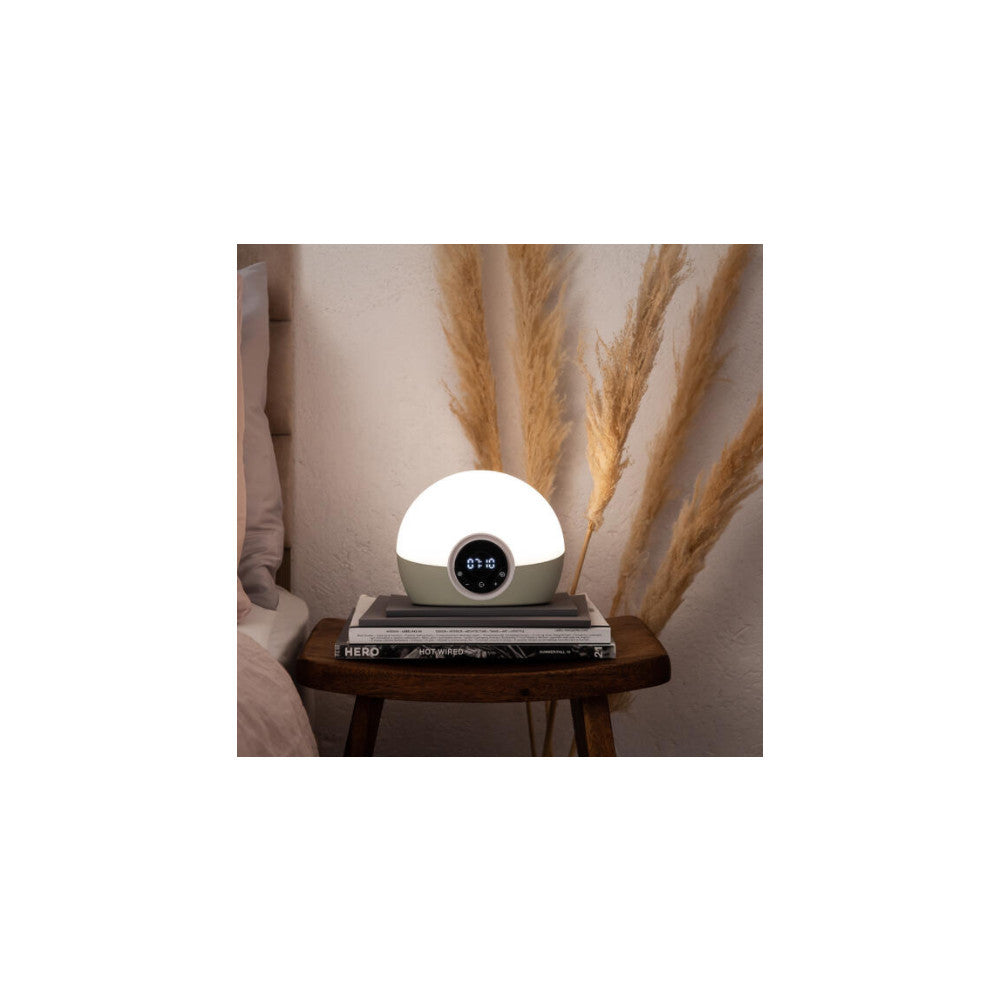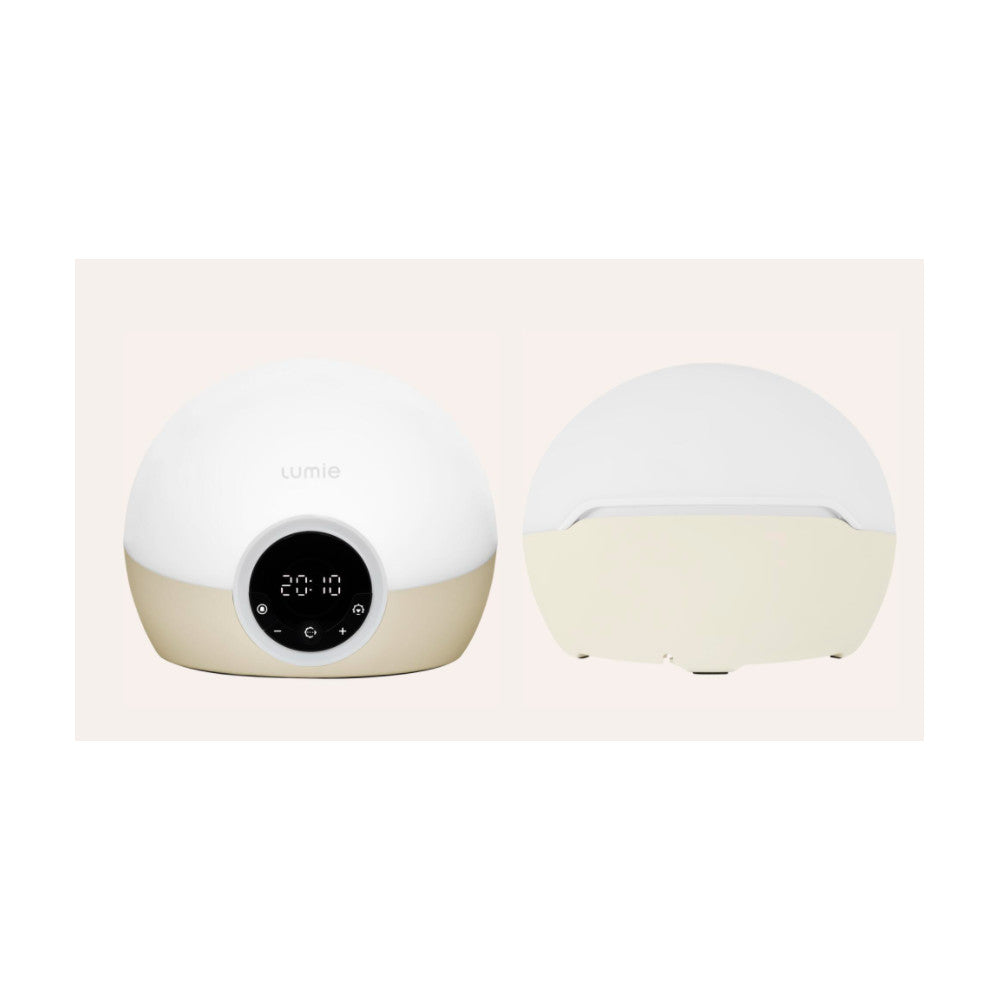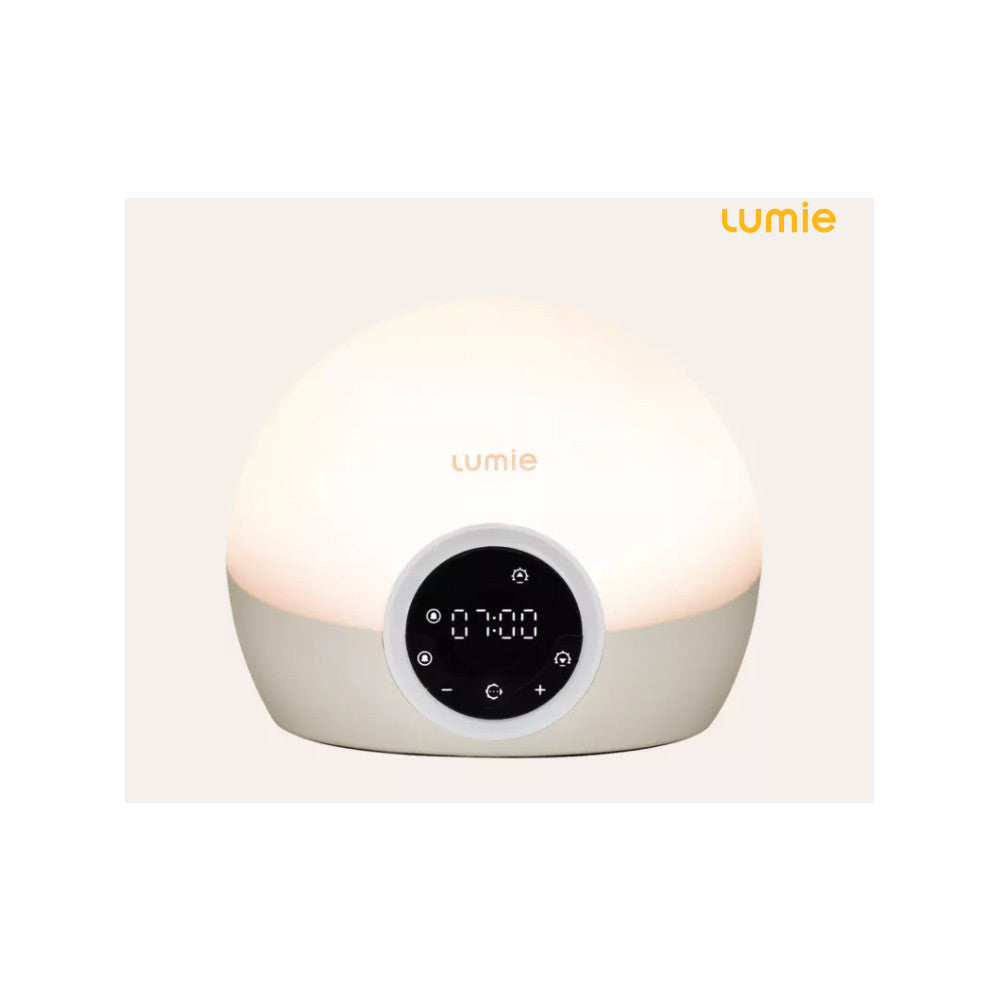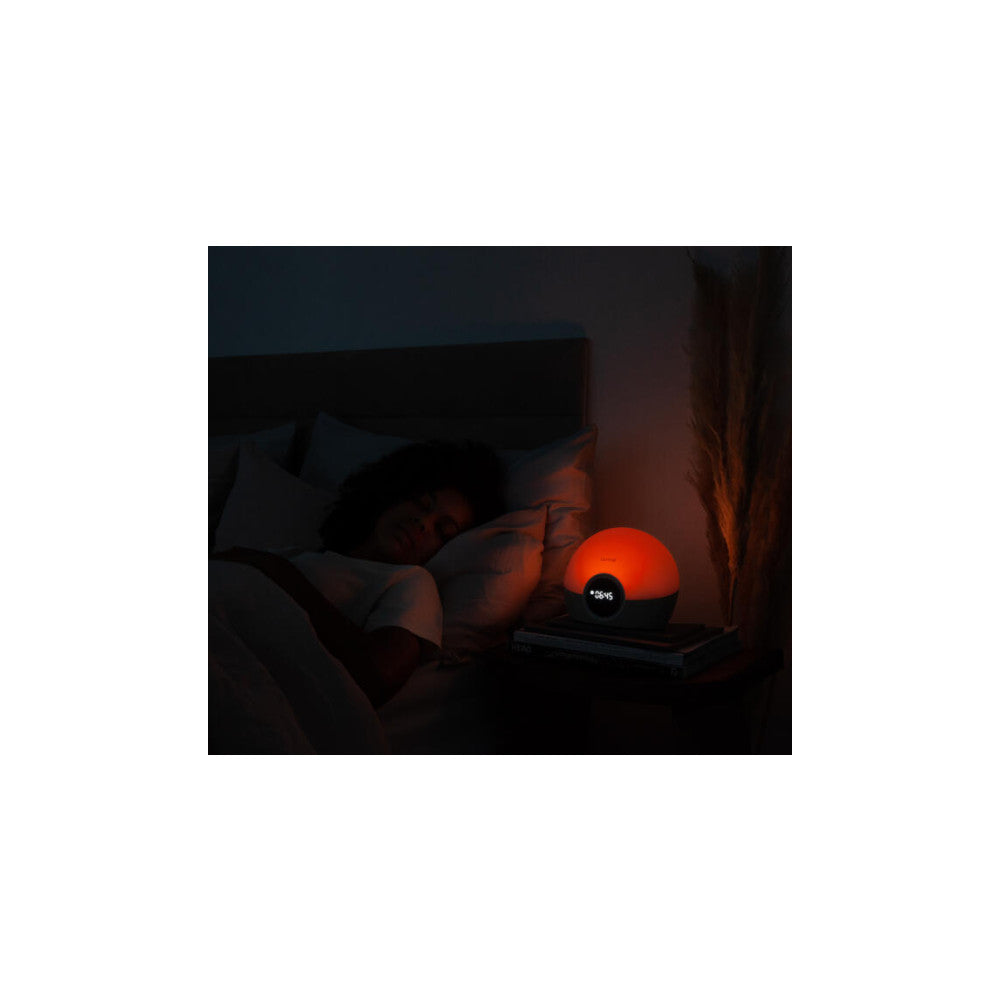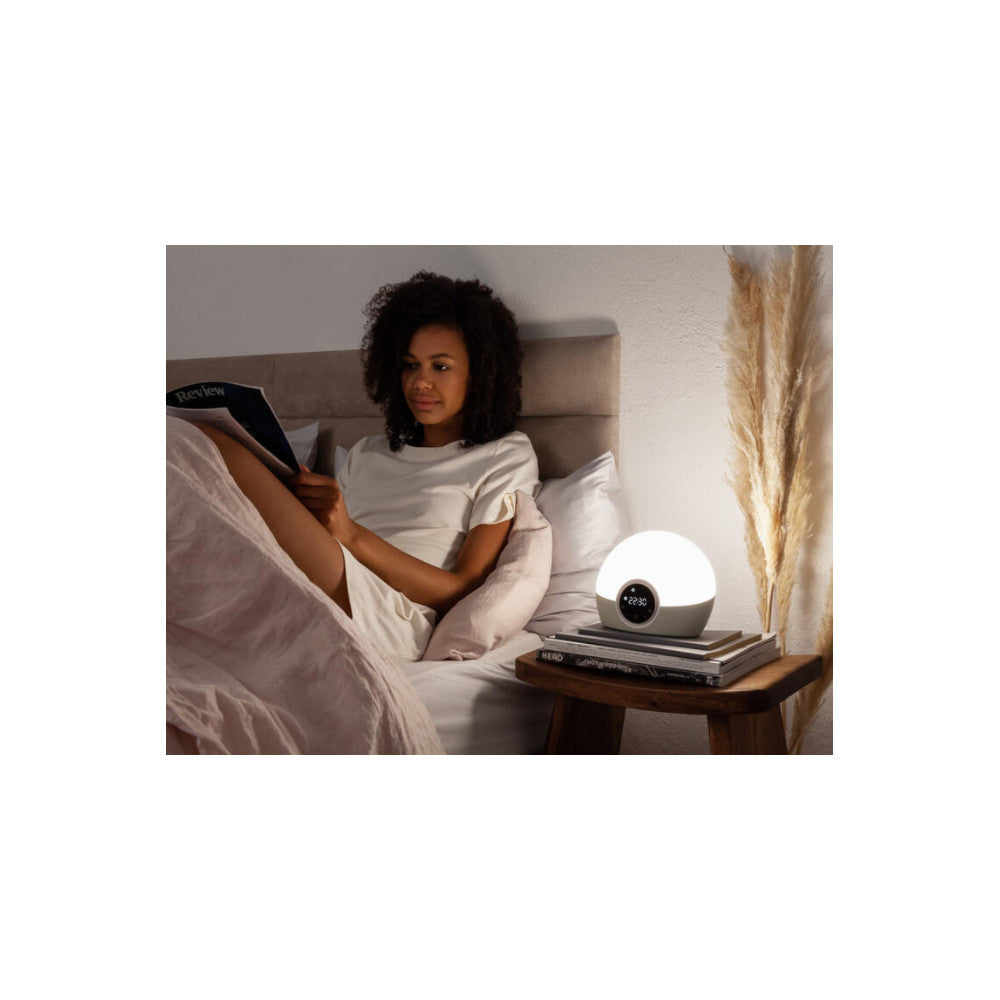 Sustainability

We aim to pack our parcels in recyclable material to minimise our carbon footprint.

Hassle-Free Exchanges

If you are unhappy with your purchase, please email us within 14 days for a hassle-free exchange.

Purchase with confidence

We accept a wide variety of payment forms via our Protected payment provider.